Easy Way to Sell Your Car for Cash in Auckland
Quick cash; free car removals – A to Z Car Removals pays car owners for their cars and tops off a great price offer with courtesy services that are second to none. Contact us for a quick quote.
Call 0210583527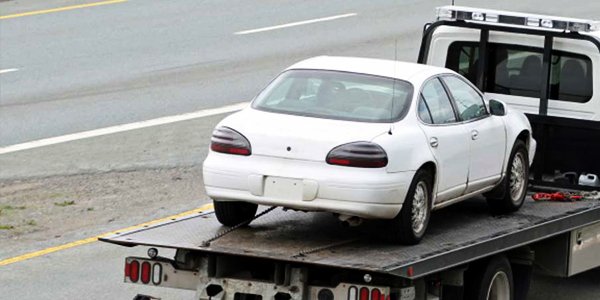 Sell My Car with A to Z Car Removals in Auckland for up to $5999
Sell My Car in Auckland can be one of the quickest transactions of the day. A to Z Car Removals doesn't require car owners to repair their cars, or polish and shine them to have us interested in buying their cars. We are the car removal company in Auckland that buys cars "As Is." We want your used car, your wrecked car, your accident car, or your damaged car and we are willing to pay you top dollars.
Our top cash for cars payouts reaches up to $5999 per car. We aren't biased when it comes to the make or model. We are car buyers that specialize in all cars of all conditions.
A Free Car Removal When You Sell Your Car to Us
When you sell your car to A to Z Car Removal, you are assured a free car collection anywhere in Auckland, NZ. We are Auckland's leading removal company when it comes to quick car collections as we can be on our way to buy & remove a car of any make and condition once a quote is accepted. There are no hours wasted in getting your car sold and removed. We are fast to arrive.
We Will Wreck & Recycle Your Damaged, Scrap, Wrecked or Accident Car for Free
When the old car is in scrap or damaged condition, or the newer car has been involved in an accident and is badly damaged, A to Z Car Removal has the perfect solution to get a top cash payment for your car. We are your car wrecker and recycler that know how to recondition parts under the hood to get them in quality running condition, just as we can recycle those that have no life left in them. We take care and get the best value from the cars as we are experts in damaged, scrap, wrecked, accident, fire, flooded, salvaged, and old car wrecking & recycling.
Why Choose Us?
A to Z Car Removals love the auto industry and the service we provide to Auckland car owners to buy any make and condition of unwanted cars for whatever reason they are no longer cars their owners want. We are a removal company that provides a variety of services that are always free to car owners selling their cars to us.
Our team is one that is trained and experienced in the jobs they perform, and one that is polished and polite, so our customers have a trusted selling experience with a team of professionals. We are a car & truck buyer in Auckland that loves when we can make our highest offer of $5999.
Get A Quote
To obtain a quote from A to Z Car Removal for your car for sale, contact us at the number below. To obtain more information on our services we are also available at the number below. If you would prefer to obtain a quote online, please contact us through our online form at the top right of this page.
At A to Z Car Removals you can have your car sold within minutes; and, for a price up to $5999 cash paid on the spot. Speak to the right scrap car removal company and get the highest cash offer.
Contact Us
Call 0210583527
You can also complete our online form in this website.