Wrecked, damaged, and accident cars are no problem to A to Z Car Removals. We are Auckland's experienced wreckers that specialize in all car classes. Get up to $5999 for your unwanted car of any make and condition. Contact us and talk to one of our staff.
Call 0210583527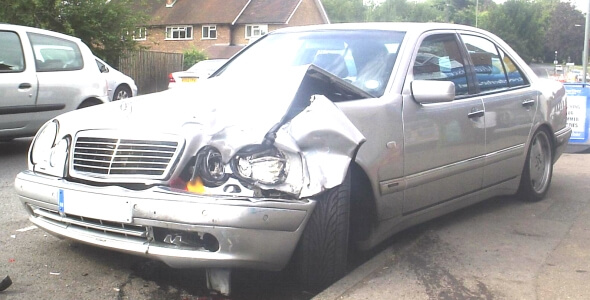 We Are Auckland Car Wreckers That Buys Cars & Also Sells Used Parts
At A to Z Car Removals, we have the experience in the wrecking business to optimize the value of your car. We are wreckers that love the job of dismantling cars & trucks and take a great deal of pride in the job we do.
We can take an old Ford, or a wrecked Toyota, or any other make and condition of car or truck and dismantle it to get maximum value from the car.
Maybe it has a few good working parts under the hood. Our wreckers will pull the parts, and our expert mechanics will get right to work reconditioning the parts to resell as quality working parts.
Cars & trucks are quickly dismantled and what can be restored and resold from the car will be; what cannot be will be recycled. With our knowledge in wrecking you have the highest standard in a wrecker that puts top cash up to $5999 in your pocket.
We wrecker and buy any type of vehicles including:
Find Second Hand Used & Tested Auto Parts
At A2Z Car Removal we are also a car wrecker and auto dismantle that provides a wide range of used parts from all makes models. All our parts are tested to ensure it is in working condition. Moreover, we can let you check the parts first before purchasing.
To inquire about a used part call Auckland's No.1 car wrecker on:  0210583527
Get A Free Removal with Each Car We Wreck
Whether you have one car, a scrap collection, or a fleet of damaged trucks, we provide free car collections with each car we remove. We are an Auckland car & truck removal company that provides the community with efficient car removals & services that are eco-friendly. Our technicians are professional and courteous, offering the best car selling experience possible.
Our customers do not have a lengthy selling experience as when our technicians arrive to remove cars they arrive with all necessary paperwork to legally purchase cars, and once signed, the cash is exchanged for the car or cars. We will require the title of ownership or scrap title for cars and the driving license from the owner.
As a courtesy to our technicians, please have all cars parked in an area where their tow trucks can easily access the cars. Also, please have the plates for the cars removed.
Why Choose Us?
At A to Z Car Removals, we provide quick, top dollar cash payments for cars of every make and condition and excellent services. We are a car removal company that:
Loves to make our best or highest cash of $5999.
Is a professional in the business and loves buying cars of all makes & conditions.
Has a car buying system that is quick and convenient, eliminating the stresses that car owners often experience when selling cars.
Provides eco-friendly services from free, local car removals to car wrecking & recycling.
Pays cash on the spot.
Provides all necessary paperwork for the deal to be legal, protecting both parties.
We are the established car buyer in Auckland, New Zealand that works for our customers so that they have the best car selling experience.
At A to Z Car Removals selling your car to us is as simple as your A, B, C's:
Contact us with the make, model, year, and condition of your car.
Accept or reject our cash for cars offer.
Schedule a free removal anywhere in Auckland.
Count your cash!
Ready to get your car sold? Give us a call at the number below or look at the top of the page for our "Get a Quote" form that requires the make, model, year, and a complete description of your car. Call us for a quote at:
Call 0210583527